*

* PHOTOS OF AARON AND HIS FAMILY *

* For photos of Aaron and his family, including their newest Tippin treasure: Click here

Thanks for sharing your joy with us.

**

** HAPPY 3RD BIRTHDAY TEDDY **

**
14 DECEMBER 00 May your special day be filled with joy, laughter and fun. I know it will be filled with love.

*

* PEOPLE LIKE US BEHIND THE SCENES GLIMPSE *

*
13 DECEMBER 00

Lyric Street Records has added behind the scenes glimpses of Aaron's newest video, PEOPLE LIKE US, under Whats New on the Lyric Street site:

* Aaron's Introduction *
* Exclusive Footage from the Video *
* Still Shots from PEOPLE LIKE US *

Click here to access Whats New. The behind the scenes glimpses can also be accessed under Tour Photos and Tracks and Videos.


*

* PEOPLE LIKE US VIDEO-CMT DELIVERY ROOM DEBUT *

*
13 DECEMBER 00

PEOPLE LIKE US, title cut and Aaron's latest single from the CD, PEOPLE LIKE US,
debuts on CMT (Country Music Television) today, 13 December 2000. If you have CMT, it airs at the following times:

10am, ET
3pm, ET
10pm, ET

Click here to access the current Delivery Room schedule. PEOPLE LIKE US should soon be available on the CMT's Request Line; check back frequently. Click here to access the Request Line. Just like KISS THIS, I know we can take PEOPLE LIKE US to #1.

MORE GREAT NEWS:
KISS THIS is #7 on CMT's 2000 Countdown! Click here to access the CMT 2000 Countdown.

Way to go, Aaron and Thea! Way to go, Lyric Street! Way to go, fans!
We make quite a team, don't we?

*

* WELCOME THOMAS AARON TIPPIN *

*
03 DECEMBER 2000 Congratulations to Aaron and Thea. Master Thomas Aaron Tippin made his arrival
01 December 2000, 5:10pm. According to Aaron's daddy and Tempe, all is well. His stats are:
Weight: 7lbs 4oz
Length: 20in
All our best; our children are our future. What a terrific early Christmas present. Course, the tax planning wasn't too bad, either. ~Chuckle~


*

* PEOPLE LIKE US VIDEO-AUDIO *

*
01 DECEMBER 00

If you haven't had a chance to view Aaron's new video, PEOPLE LIKE US, go to the Lyric Street website:

Tracks and Video-People Like Us.

Click on the camera icon next to PEOPLE LIKE US for the video-audio clip. To listen to the audio only, click on either the Real Player icon or the Quick Time icon under the song title. The video-audio clip for KISS THIS is also still available on the above webpage.

In addition, the video-audio clip for FOR YOU I WILL is available at:

Tracks and Video-What This Country Needs.

Click on the camera icon next to FOR YOU I WILL for the video-clip.


*

* PEOPLE LIKE US RELEASE DATE *

*
21 NOVEMBER 00

Per an email I received from Lyric Street: The official release date for Aaron's new single is January 15th. Make sure you start requesting PEOPLE LIKE US at your local radio stations.

Postscript: Last Saturday night, I was lucky enough to see Aaron's show in Paducah, KY. There was quite a bit of excitement amid rumors of the possible early arrival of Mr. Thomas Aaron. Aaron, not wanting to leave Thea alone very long, had flown into Paducah that afternoon and had the plane on standby and ready to go if need be. Right after his show, which I might add was terrific as usual, Aaron hurried back to Tennessee. However, since babies have their own time schedule, Thomas Aaron decided he was not ready, yet. ~Chuckle.~ As of yesterday evening, he had still not made his appearance.

One other bit of family news: From what I understand, Charla, Aaron's daughter, has scheduled her wedding for 12 May 2001. So.....Aaron and Thea have lots to look forward to in the coming months.


*

* MARK COLLIE CELEBRITY RACE FOR DIABETES TO AIR *

*
24 NOVEMBER 2000 - 6PM EST FOX SPORTS
21 NOVEMBER 00

Per an email I received from www.markcollie.org: Don't miss the TV Special. The Mark Collie Celebrity Race Cure for Diabetes 2000 Special will air for the first time on November 24th at 6pm (EST) on Fox Sports South. Check your local cable listings for specific time and channel.


*

* COOL CONVERSATIONS - AARON TIPPIN *

*
09 NOVEMBER 00

Check out the CountryCOOL.com to hear and view CoolConverations - Aaron Tippin. Aaron and Thea are interviewed by Shannon from CountryCOOL prior to a recent party celebrating their success. Aaron and Thea relate the story behind the song, KISS THIS. Aaron also talks about his next single, PEOPLE LIKE US.

PLEASE NOTE: The current interviews are only available for a short period of time. If the link does not take you to Aaron and Thea's interview, scroll down and click on MORE COOL CONVERSATIONS, and select Aaron Tippin.


*

* AARON TIPPIN WEBSITE UPDATE *

*
07 NOVEMBER 00

Check out the Official Aaron Tippin site: WHAT'S HOT. There are some great photos of Aaron, Thea, and others involved in the PEOPLE LIKE US CD success. As you know, PEOPLE LIKE US went Gold in just 8 weeks after its release.

The single, PEOPLE LIKE US, is to be released soon. (See previous what's new note below). Let's keep the momentum going and make this release another #1 for Aaron. We can do this! Aaron's fans are the best!

DON'T FORGET TO GET OUT AND VOTE TODAY.
Voting is both a privilege and a responsibility.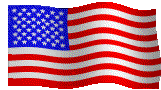 *

* FOR ONE WEEK ONLY - VOTE FOR PEOPLE LIKE US *

*
GREAT AMERICAN COUNTRY (GAC) FAST FORWARD
02 NOVEMBER 00

Check out Fast Forward on the Great American Country website. For one week only, you can vote for Aaron's new video on GAC Fast Forward:

PEOPLE LIKE US.

Each week on Fast Forward, Chris Conn gives you a first look at the week's hottest new video releases. Aaron's new video PEOPLE LIKE US premiered on 02 November 00. Make sure you participate and vote in this weekly poll to let Great American Country folks know that you like Aaron's new video, PEOPLE LIKE US, the best. It's important that we, the fans, vote to continue the momentum started by KISS THIS.

Vote, even if you do not get GAC; I'm sure Country Music Televsion (CMT) will soon follow with the release of PEOPLE LIKE US.

PLEASE NOTE: Aaron is to participate in the Great American Country (GAC) Country Request Live, scheduled for 08 November 00, 5pm ET.
Thanks, Joyce, for sharing that information.