This article is available online at:
http://www.wxbq.com/newdesign/aarontip.html
A Big Tri-Cities Welcome For Aaron Tippin!
WXBQ welcomed Aaron Tippin and special guest Tim Rushlow to the Viking Hall stage!



The Rabbit Station... 96.9 WXBQ proudly welcomed country music star Aaron Tippin along with special guest Tim Rushlow (formerly lead singer for Little Texas) to Viking Hall in Bristol for a live concert on Saturday, May 11th. Tim Rushlow rocked the house with some favorites from his stint with Little Texas plus several new tunes. Then Aaron Tippin took the stage to give the audience a sample of his many country hits plus his energetic stage show.



What started as a gag a few years back has become a regular part of Aaron's show. Aaron has become an expert at putting together a bicycle on stage while he sings his salute to the working man..."Working Man's PhD." One of the highlights of the show at Viking Hall came when Aaron Tippin did his bicycle trick on stage then gave a bicycle to the Rabbit and the WXBQ Crew to be donated to the Toys for Tots program at Christmas time.
About Aaron Tippin
Aaron Tippin began singing as a child while bailing hay, running combines and plowing the back forty. In order to hear himself over the diesel engine of the tractor, he had to develop some pretty strong vocal cords. That is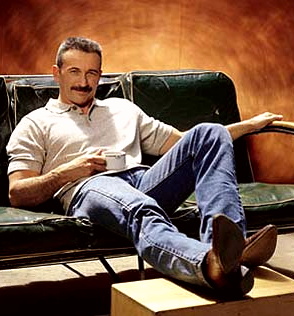 where it all began for him.

He went to high school in Greer, South Carolina. He played football and ran track. It was during that time that he began hanging out at the airport with his Dad. Learning how to fly and work on airplanes, his career was pretty much set in stone that he would become a professional pilot like his Dad.

He became a Multi-Engine Instrument Commercial Pilot and flew as a freelance and corporate pilot in route to becoming a major airline pilot. While building flight time and studying for his Airline Transport Rating, the fuel shortage hit and the major carriers started furloughing pilots. That is about the time that he began pursuing the music business.

Aaron moved to Nashville in 1986, started songwriting pretty heavy and began his quest for a record deal. In 1990, he signed with RCA Records and went on to release on platinum and four gold albums.

Five million albums down the road, Aaron Tippin finds himself governed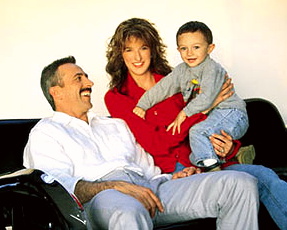 by twin passions. One is the clear path that has always captured his imagination.

"I still love playing for the folks," he says. "I love to see people loving the old songs, and to hear them roar when we've done a good job."

The other, embodied in his wife Thea, daughter Charla, and son Teddy, gives purpose to it all.

"After all is said and done," he says, "I depend on my family. That's the most wonderful part of my life, and the real saving grace to me."

Now more than ever before Aaron has been able to bring the two together in the grooves of his latest CD, "People Like Us." Musically, lyrically, and thematically the CD amounts to a state-of-the-Aaron document, one that he is undeniably proud of.

"No matter what this record does in terms of the history of country music," he says earnestly, "this is the one I'll always enjoy because it's full of the important things in my history -- my music and my family."

Two of the project's songs -- "Kiss This" and "The Best Love We Ever Made" -- were cowritten by Aaron and Thea, and two songs feature vocals by family members. Thea does a moving duet with Aaron on "The Best Love We Ever Made," and Teddy ends a rollicking "Big Boy Toys" -- his favorite on the album -- by saying the title in his two-and-a-half-year-old voice close enough to a microphone to make the cut.

As befitting a family-written song, "The Best Love We Ever Made" makes it clear that love's most treasured outcome for parents is the child or children it produced. Aaron calls it "one of the best songs I've ever written."


The Tale of Tim Rushlow
Three years after the breakup of popular country music band Little Texas, lead singer Tim Rushlow is back with a dynamic solo album that shows off a matured singer and an estimable songwriter. But after Little Texas (a band that had sold over 6 million records) broke up in 1997, Tim chose not to rush into a solo career. "I decided to take some time to reinvent myself after the band broke up," Rushlow said. "All I knew how to do was be the frontman of the band. So I realized if I'm going to cut a Tim Rushlow record, it's going to have to be me standing on my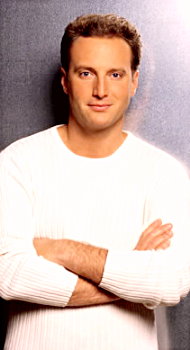 own when I absolutely don't have any question about who I am. So I had to do some soul-searching and songwriting and find that." The search, though tough, proved to be a fruitful one, and eventually led him straight into the studio.

Tim Rushlow was born in Midwest City, Oklahoma at Tinker Air Force base, where his father Tom was serving in the Air Force. After getting out of the military, Tom Rushlow moved his family to Arlington, Texas, where he joined his wife Patriciaís three brothers in a band called Moby Dick and the Whalers. "The Whalers were one of those good regional acts that opened for stars like Mitch Ryder and James Brown," remembers the proud son. "They put out their own records, and even came close to appearing on ĎAmerican Bandstand.í They got real close to making it."

Rushlow followed in the footsteps of his uncles and father, learning to play drums, bass, piano and guitar. He sang to his parentsí Buddy Holly, Monkees and Beatles records and then discovered country music group Alabama. "I remember trying to imitate Randy Owen (lead singer of Alabama), and I sang like Willie Nelson on ĎAngel Flying Too Close to the Ground,í" Rushlow said. In his teens, Rushlow sang in school choirs and was soon jamming in garage bands that led to the band performing in Texas and Oklahoma. At 17, he landed a job performing at Six Flags over Texas and soon after at Opryland theme park in Nashville. The job taught him stamina, and enabled him to make business connections that would prove invaluable later in his career. "I learned endurance and it really prepared me to become a front man," Rushlow recalled of his days imitating legends like Owen and Jim Reeves at the theme parks.

Little Texas was formed in 1988 with Rushlowís high school buddies Duane Propes and Porter Howell moved to Nashville. "We played clubs for years before we got signed, traveling the country in a trailer and booking ourselves and being our own crew," remembers Rushlow. "Weíd drive 1000 miles from one gig to another. We lived and breathed Little Texas and werenít going to stop until we achieved it, and that work ethic is still something I carry with me today." Their first hit came in 1991, and "Some Guys Have All the Love" launched the band on a six-year ride of hit albums and sold-out concerts. "I want people to know that I have a serious sense of pride for Little Texas," Rushlow said. "Iíll always talk about it, and Iíll always perform Little Texas songs live."

"I donít take anything for granted," Rushlow said. "A lot of people donít get the chance to do this once, much less twice. I feel very blessed and flattered to get the chance to do this again. I want to go out and play these new songs for people, play some old songs from my band days too, and celebrate my past and future in one fell swoop. Iíve got a shot at chapter two here, and Iím swinging for the bleachers."
Get Ready For More Concerts With The Rabbit
Keep listening and be ready to join the WXBQ Crew for more great shows. The Rabbit is getting set to welcome more country entertainers to our area for more live fun! For the coolest country concerts...there's only one... Twenty-Four Carrot Country...96.9 WXBQ!
© 2002 96.9 WXBQ - A Bristol Broadcasting Company Station - All Rights Reserved!