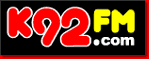 This article is available online at:
http://k92fm.com/news/7_30aaron_bob_hope.html
---
30 July 2003

News
Country Stars Remember Bob Hope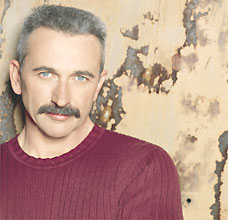 Back in 1990 a very green Aaron Tippin had his first single out, You've Got to Stand for Something. It was a song that caught the attention of Bob Hope, who was off to the Middle East to entertain U.S. troops who were on the verge of the first Persian Gulf War.
Aaron recalled meeting Mr. Hope, who died this week, just before getting on the plane to go overseas.
''He was in a crowd of reporters doing the media hoopla thing, and he also was telling jokes to the troops around,'' Aaron said. ''I'm standing in a corner like a scared pup. I was all by myself.
''Lo and behold, he looked up and saw me. He broke the crowd. He said, 'You gotta stand for something or you'll fall for anything.' I was like, I can't believe he knows my song! I was real proud of that.''
Aaron also said Mr. Hope delivered an hourlong monologue to the troops, an act Mr. Hope and one other writer created from scratch on the flight overseas.
''He and one writer sat in a cubicle and wrote the entire show,'' Aaron said. ''I watched them do it. It was unreal.''
And for the record, no, Aaron didn't contribute any jokes to the monologue.
Barbara Mandrell and Reba McEntire remember Bob Hope as well...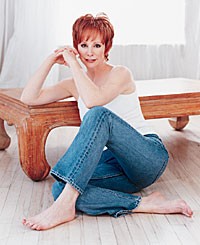 Bob Hope's Nashville ties were few, and he appeared here less than a dozen times, but Hope left strong impressions with two country stars, Barbara Mandrell and Reba McEntire.
Mandrell, who recruited Hope for her TV series and for a 1988 fund-raiser softball game here, recalled Hope as charming and witty on and off camera.
Hope, standing on a balcony inside Mandrell's old 27,000-square-foot log mansion, Fontanel, in 1988, quipped: ''I've played lots of hotels that weren't this big.''
Mandrell invited Hope to be captain of the opposing team in the 1988 Barbara Mandrell Softball Classic, a star-studded event that raised money for Vanderbilt's organ transplant program. That event also included L.L. Cool J, Bob Costas, Oprah Winfrey and Meat Loaf among its non-Nashville celebrities. Mandrell last saw Hope when he dropped in one of her shows in Branson, Mo., in the mid-1990s. ''He was witty and fun and charming and made you feel like you were the one and only in the room,'' Mandrell said. ''He made you feel very special.''
McEntire appeared on two of Hope's national TV specials and at three benefit shows. ''Each time I learned so much from him. When that red camera light came on, Bob came to life. He was the consummate entertainer,'' McEntire said through a staff member yesterday.
''Not only was Bob Hope fortunate enough to live for 100 years, he was also fortunate to spend his life doing something he loved — entertaining.''
Copyright © 2003 Cox Radio Interactive & Cox Radio, Inc. All rights reserved.