Singer/songwriter Aaron Tippin and his band entertained troops stationed at Operation Enduring Freedom Forward Operating Bases in Kyrgyzstan, Pakistan, Afghanistan and Qatar during a Thanksgiving USO tour.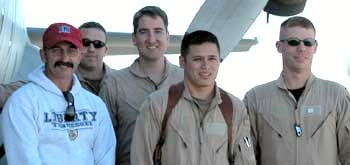 Although Tippin missed Thanksgiving with his family, he enjoyed a turkey dinner in Pakistan with General Tommy Franks, Commander-in-Chief, United States Central Command. After dinner, Tippin performed an acoustic set for General Franks and the troops which included his BMI Award-winning single, "Where The Stars And Stripes And The Eagle Fly."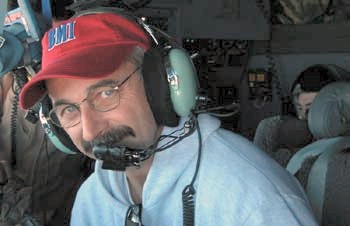 The latest single from his Lyric Street album Stars & Stripes is "Love Like There's No Tomorrow," a duet with his wife [and fellow BMI Award-winning writer] Thea Tippin.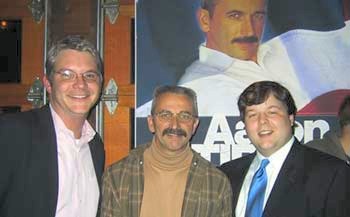 Pictured at a "Bon voyage!" party, hosted by BMI Nashville, Creative Artists Agency and Lyric Street Records, are BMI's Perry Howard, Aaron Tippin, and BMI's Bradley Collins.

All content Copyright 1994-2003 ©,
Broadcast Music, Inc. unless otherwise specified.