This article is no longer available online.
AARON TIPPIN TO HEADLINE CELEBRATION 2002 AT MARTINVILLE SPEEDWAY

Aaron Tippin's love for America and its working-class shines through in his music and that makes him the perfect pick to headline Celebration 2002 at Martinsville Speedway.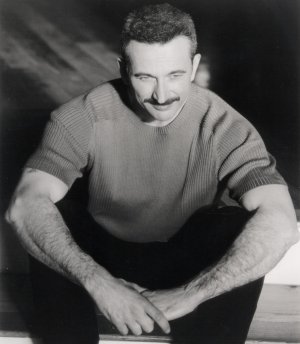 Tippin will take to the stage at 8 p.m. on July 3 at Martinsville Speedway, the centerpiece of an evening filled with free family fun and entertainment that will wind down with a extravagant fireworks display.
"Our area and our country have been through a difficult year, but both have survived, stronger than ever," Martinsville Speedway president Clay Campbell said of the event which is free to the public. "What better way to celebrate our country's birthday than with all of us coming together to enjoy a truly patriotic entertainer."
The free event is made possible through the generosity of eight local companies and the city and county government which have come together to sponsor the event. Those sponsors include Henry County, the City of Martinsville, Stanley Furniture, Hooker Furniture, Martinsville Speedway, Boxley Concrete, Memorial Hospital of Martinsville and Henry County, Bassett Furniture Industries, VF Imagewear and Waste Management.
"I think it says a lot about what these companies and the city and county think about the people in our area," said Campbell. "Even in tough times they've found a way to come together and fund an event that's so important to our area."
Tippin roared onto the music scene just after the end of the Gulf War with
"You've Got To Stand For Something," a patriotic ode to America. And in the wake of the terrorist attacks of Sept. 11, his patriotic pride has soared on the charts again with "Where The Stars and Stripes and Eagle Fly."
And in the years between his two tributes to America, Tippin has stayed on the charts with hits like "There Ain't Nothing Wrong With The Radio," "Working Man's Ph.D." "Blue Angel," and "That's As Close As I'll Get To Loving You."

Tippin's latest album, "People Like Us," which was released in 2000, was certified gold (sales over 500,000 units) in eight weeks.

The first release off that album, "Kiss This" went to number one on all of the country music charts. Other hits off the album include "The Best Love We Ever Made," "I'd Be Afraid Of Losing You" and "Big Boy Toys."
"I still love playing for the folks," said Tippin, who has sold over six million albums in his career. "I love to see people loving the old songs, and to hear them roar when we've done a good job."
The Independence Day Celebration will begin at 4 p.m. on July 3 when the rides will open for youngsters. There will be no charge for the rides, which include Thomas The Train, the Giant Super Slide, the Way Out Swing, Crayola-Land Bounce, Survivor Obstacle Challenge, Pooh Bear Chase and Taxi Jet.

The grand finale of the day will be a fireworks display, set to begin around 10 p.m. on July 3.

This will be fourth Independence Day event held at Martinsville Speedway.

Last year's show, featuring the Charlie Daniels Band, drew more than 30,000 fans.
Copyright(c) 2002 fastlaneracing.com.
All rights reserved.