A Message from the Artist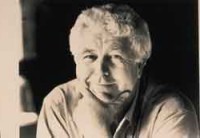 Things have been "extra" busy around the Timberlake Gallery and Corporate office over the past several months with all sorts of great projects going on.
We are so excited over our partnership with Johnny Morris and all of the folks at Bass Pro Shops, Inc. Our organizations share the same genuine love and respect for the outdoors and it is an honor for us to be associated with such a fine group. Please make a special effort to visit a Bass Pro Shop in your area, look at their catalog and/or visit them online at www.basspro.com. They are great folks and I think you are really going to like the Timberlake products they will have to offer.
A few weeks ago, I had the pleasure of working with one of the greats of country music, Aaron Tippin, during filming of his "Made in America" program on the GAC Music Network. Aaron was featuring our own Timberlake furniture made in the USA right here in Lexington! We appreciate being recognized for our efforts to produce as much as we can in the America and take pride in our commitment to helping preserve one of our most valuable assets, the American Worker!
Don't forget our new "Winter Portfolio" release. It seems to be very popular and would make a nice addition to your collection or gift for the holidays!